Bylaws of Two Rivers Coalition, Inc.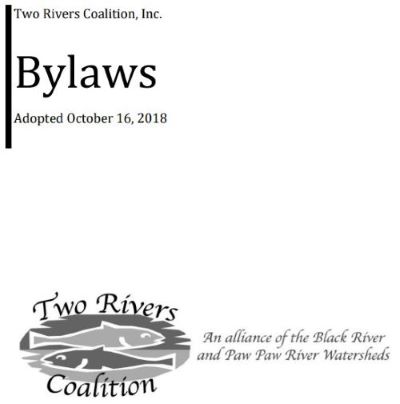 Two Rivers Coalition, Inc. amended its bylaws on 16-Oct-2018. These bylaws are the organization's operating manual addressing such items as:
Size of the Board and how it functions.
Roles and duties of directors and officers
Rules and procedures for holding meetings, electing directors and officers
Other essential corporate governance matters
This page last updated on 3/23/2023.