Home>Our Work
Programs - Our Work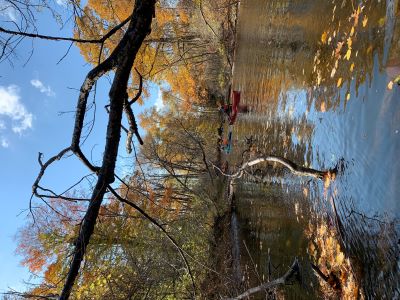 The primary goals of the watershed management plans are to improve and protect surface water quality which is important to our quality of life in Southwest Michigan. More specific objectives and action items are listed in the watershed management plans and include other quality of life request such as protecting biodiversity and promoting recreational opportunities in the watersheds.
The menu to the left includes some of the programs we are working or have worked on in the past. We could always use more energy, passion and varied skills to help us meet watershed management plan goals and improve and protect surface water quality. If you want to get your boots on the ground and into the water, then look into the Conservation / Stewardship pages. These projects are more hands-on with data collection, community science work, surveying and/or habitat restoration. If you feel you can better help by lending your time and expertise to educating the community about watershed issues, then check out our efforts on that page. If you don't find something there, then let's talk and create something that works for you and the watershed.
Lastly, our watershed advocacy pages have projects that help understand and push for some changes to regulations that will benefit the watershed. There are also watershed advocacy opportunities through recreating on the river and in the watershed and sharing these opportunities with the public. Our paddling events are advocacy opportunities for the community at large to bring them to the river and to hopefully create more advocates for the rivers and watershed.
If you want to help, reach out to us.
This page last updated on 5/17/2023.