Home>News and Resources
Get Involved and Help Our Watersheds!

Check out our events calendar to see what we are up to in the watershed or the Spotlight page to take a deeper dive into some active projects. Want to join us on a paddle trip or simply want to paddle the rivers and need some details, check out the Paddling the Watersheds page. Listed below are some other activities in the watersheds.
WHAT'S NEW AROUND THE WATERSHEDS
---
FLOW hosted a webinar on March 21, 2023, that offered legal, scientific, economic, and political perspectives on the urgent need and critical opportunity for Michigan to finally join the rest of the nation in adopting a state law to protect public health and fresh water from septic system pollution. Billions of gallons of poorly or untreated sewage flow each year into an estimated 330,000 failed septic systems. An unknown amount of that raw sewage ends up in lakes, streams, and groundwater, the source of drinking water for 45% of Michigan's population.
FLOW | Public Trust Solutions for the Great Lakes (forloveofwater.org)
FLOW Webinar - The Case for a Statewide Septic Code in Michigan - Live Recording March 21 2023 - YouTube
Septic Systems (tworiverscoalition.org)
E.coli Monitoring in the Black and Paw Paw River Watersheds (tworiverscoalition.org)
---

Check out the Presentations from the 2023 Shoreline and Shallows Conference:
Learn how to be a good steward of the riparian areas on your property.
Also find more details in our Waterfront Wisdom page.
---
Texas Township Riparian Ordinance: February 2023
Follow and support the development of a riparian ordinance in Texas Township and the Headwaters of the East Branch of the Paw Paw River.
East Branch Sub Watershed (tworiverscoalition.org)
Riparian Ordinance Update | Texas Charter Township, MI (texastownship.org)
---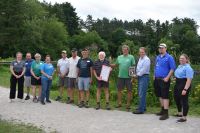 Two Rivers Coalition is Van Buren Conservation District's Conservationist of the Year 2022!!
Two Rivers Coalition is fortunate to have great partners to support us and that we can support to help make the Black River and Paw Paw River Watersheds great places to live and work. Thank You Van Buren County Conservation District!
---
Hayden Creek: November 2022
Work to remove dam.
Van Buren County Creek Among Waterways To Benefit From New Grant | News/Talk/Sports 94.9 WSJM
---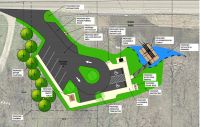 New Black River boat launch in the works at Pheonix Road: Jan 2022
Not a lot of details available but progress is being made.
South Haven authority on track to get DNR grant for kayak launch | Localnews | heraldpalladium.com
---