Home>Our Work>Conservation / Stewardship>Volunteer Stream Monitoring
Volunteer Stream Monitoring - MiCorps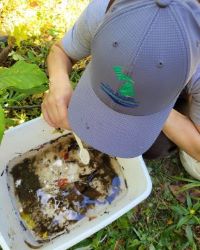 Come join us each spring and fall as we partner with the professionals at Van Buren Conservation District to sample for aquatic macroinvertebrates (insects and insect larvae) in the Paw Paw and Black River Watersheds. As a group, these aquatic insects serve as indicator species helping us measure the health of these rivers. It is also, just fun to get your feet wet and explore the rivers up and close with like-minded community scientists.
Stewardship of the Paw Paw and Black River Watershed is what we do, and good quality data helps us do that. Following statewide procedures developed by Michigan Clean Water Corps (MiCorps), we will measure the rivers health and add to the statewide database year after year to monitor long-term trends. This allows us to make informed decisions based on good quality data benchmarked across the state.
Joins us as we build that database for the Paw Paw and Black Rivers! No experience necessary.
Tentative Sampling Dates: Spring- first Sunday in May, Fall- first Sunday in October. Check Calendar for dates.
Follow TRC and/or Van Buren Conservation District on Facebook for specific details. Click picture for flyer.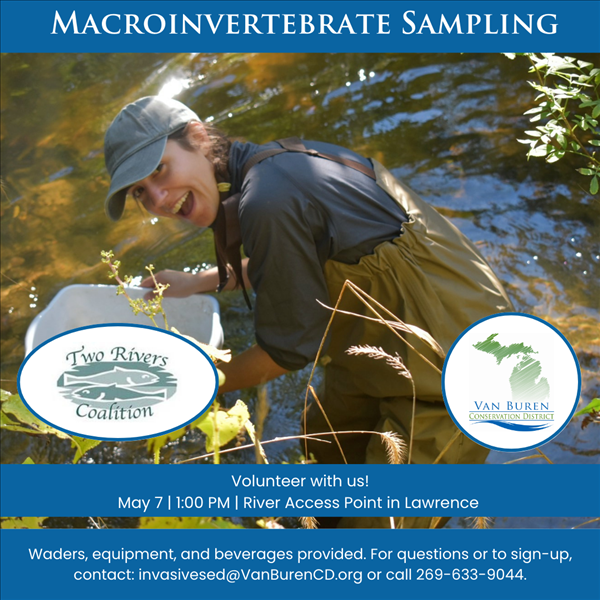 ---
2015-2022 Summary Update:
Overall Mean MiCorps Total Score= 32.8 (Fair), Median= 32.4 (Fair), Min= 9.3, Max= 60.6
The map shows that monitoring sites with color coding for mean scores. Select waypoints to see more details.
Summary by Site: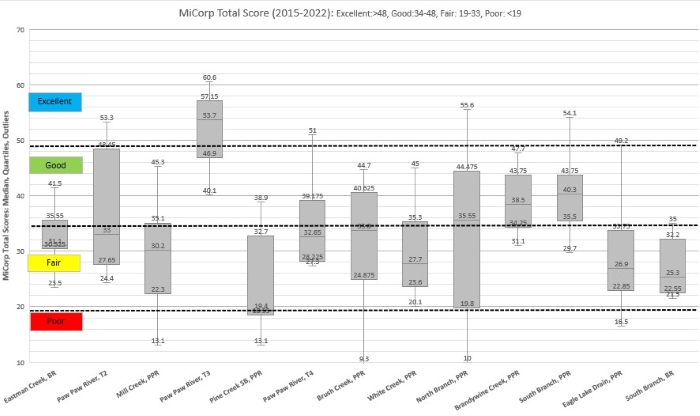 Summary by Season: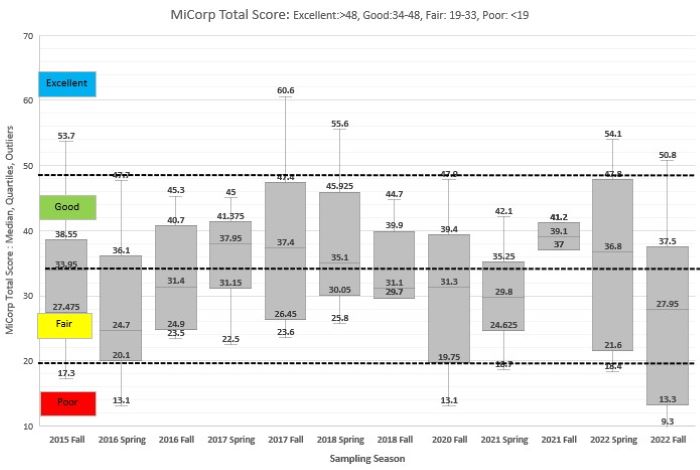 This page last updated on 3/25/2023.