Home>Membership/Donations>Memorial_Giving.asp
Memorial Donation
This page is under construction. In the meantime, if you would like to make a memorial donation, please contact Dave at 269-657-3660.
---
Honor the memory of a loved one by making a memorial gift to Two Rivers Coalition.
Please provide the information below. Required information is indicated by *.
Please click Submit only once. Process may take a moment or two. Thanks.
Two Rivers Coalition is a nonprofit, tax-exempt charitable organization (tax identification number
27-0252718) under Section 501(c)(3) of the Internal Revenue Code. Donations are tax-deductible as allowed by law.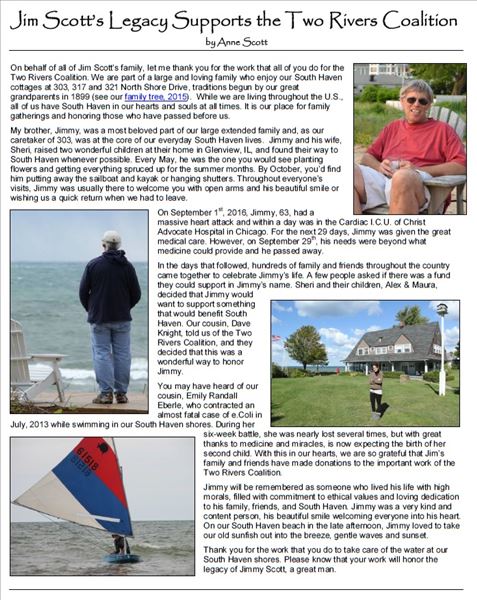 This page last updated on 3/23/2023.