Home>Our Work>Community Education
Community Education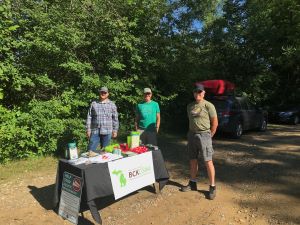 Our efforts to educate the community comes in many different forms. From our larger presentations at the annual meeting where we bring in informative speakers to share their expertise in issues impacting our watersheds to the smaller one-on-one discussions that we have while out advocating for the rivers at various community events. There are also workshops that focus on specific topics and then training materials that we share on the web page. The watershed management plans call out education and advocacy as two important practices that can result in watershed improvements.
The menu to the left has many of our education efforts over the years. Explore and let us know if you want to see something else or want to add to our education library.
This page last updated on 5/3/2023.