Home>News and Resources>Recap of Peter Bane Presentation - 2015 Annual Meeting
Recap of Peter Bane Presentation
Peter Bane's Presentation and Slides
Notes on Peter Bane's Presentation - PJ Chmiel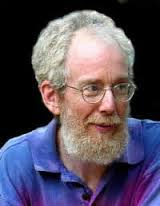 Peter Bane is a native Illinoisan who grew up in the university city of Champaign-Urbana. A frequent speaker and conference presenter, he is the author of The Permaculture Handbook: Garden Farming for Town and Country, and has published Permaculture Activist magazine since 1990. Familiar with tropical and temperate systems in North America, Hawaii, and the Caribbean, Peter has taught more than 1500 students in 80+ courses spread widely across the US, Canada, and as far afield as Chile, Argentina and Trinidad-Tobago, for more than 20 years. He holds the Diploma of Permaculture Design for teaching, media, and community service from both the Permaculture Institute - USA (2014) and the British Academy Worknet (2005).
Permaculture is a branch of ecological design, ecological engineering, environmental design, construction and integrated water resources management that develops sustainable architecture, regenerative and self-maintained habitat and agricultural systems modeled from natural ecosystems.
Did You Miss It? TRC Annual Meeting:
2015 Year In Review
This page last updated on 2/6/2017.