Home>News and Resources>Black River Habitat Tour
Black River Habitat Tour - 22-October-2011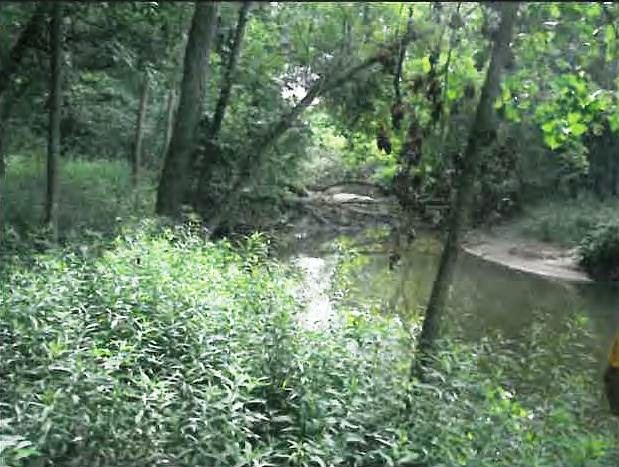 Fifty-five people showed up to explore the beautiful Garvey Preserve with Two Rivers Coalition, the Bangor-South Haven Heritage Water Trail Association and Soutwest Michigan Land Conservancy. This property, located just a few miles southeast of South Haven, encompasses 120 acres with several miles of combined frontage along the Black River and three tributaries. The site was acquired by SWMLC through the Great Lakes Restoration Initiative.  [Click here for story.]
With plenty of fall colors and beautiful weather it was the perfect time to enjoy the Garvey Property. Activities included a walking tour of the preserve led by Nate Fuller, SWMLC's Stewardship Director and by Dr. Gerould Wilhelm, Principal Botanist/Ecologist of Conservation Design Forum.  They described the significant natural features and elaborated on the project vision which received the highest overall ranking of US Fish and Wildlife Service / Great Lakes Restoration Initiative (GLRI) joint venture proposals submitted in the eight Great Lake states.  A lunch of grilled Chicago Dogs and baked beans, Michigan apples and apple cider capped off a perfect day.  Photos of the event are shown below.
Where is the property?  The North Entrance to Garvey Property is located at 69201 Eighth Avenue South Haven, MI 49090.  Directions from Interstate 196, exit 20 intersection with Phoenix Rd / County Road 388. Go east 2.3 miles. Turn right on 68th St. Go south 1 mile. Turn right on 8th Avenue. Go west 0.5 mile.
Click to enlarge photos
This event was presented by

and Mr. Dan Garvey. Please click here for a flyer to share with friends.
<iframe width="640" height="360" src="http://www.youtube.com/embed/x5WzQmOxsT8?feature=player_detailpage" frameborder="0" allowfullscreen></iframe>
This page last updated on 1/10/2013.